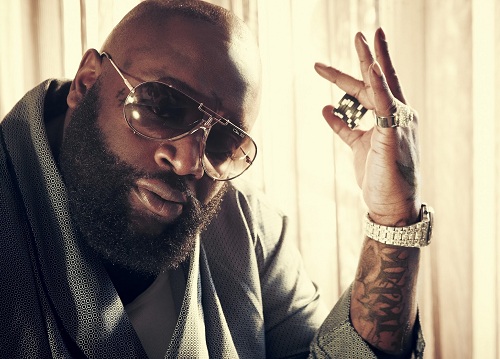 Things have been HEATING UP and Rick Ross is obviously fearing for his life because he has cancelled his remaining dates of the Maybach Music Group tour.
The cancellation announcement comes on the heels of the cancelled NC shows due to gang threats. The tour was supposed to continue through December 16th, but a statement released to AHH asserts that Ross is pulling out due to "apparent lack of organization and communication on the part of the tour promoter."
The first portion of the tour went without incident, so it is unclear if the cancellation is a direct result of the issues in North Carolina alone.
Rick Ross apologized in the following statement:
"I want to apologize to all of my fans who I missed performing for due to the cancellations and want to let them know that I will get back to their cities."

"I enjoyed my experience with my little bros Wale and Meek Mill and I'm ready to get back in the studio to make good music."
Bottom line Rick Ross needs to get his house in order and work things out with Gangster Disciples and all the issues he is having with the Bar Mitzvah mixtape.
Since the release of the Bar Mitzvah mixtape Gangster Disciples have NOT been happy with Ross!
We hope Gangsta Disciples and Rick Ross will be able to settle their differences amicably and respectfully.