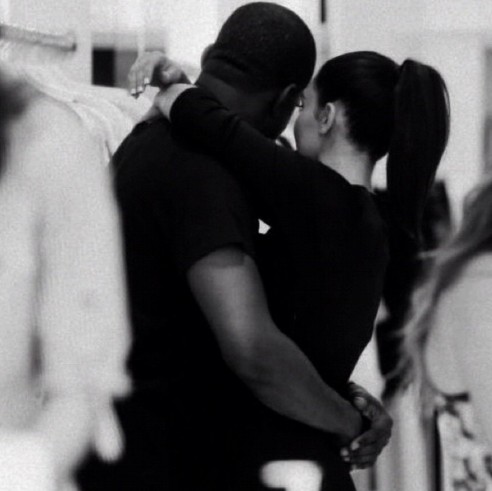 There's another Kardashian on the way!
Now Kanye West, 35 and his reality star girlfriend Kim Kardashian, 32 will soon be parents. – Last night Kanye told his audience "stop the music and make noise for my baby mama," despite the fact that Kardashian is in the middle of a messy divorce from Brooklyn Nets forward Kris Humphries.

The couple first starting dating in April and things got serious pretty quickly
Kim's sisters Khloe and Kendall also confirmed the good news via Twitter.
Khloe wrote on early Monday morning:
"KIMYE!!!!! … Keeping secrets is hard with so many family members! Especially when you are so freaking excited!!!!! LOVE is everything!!!!"

Kim Kardashian personally announced the good news to the world via her blog on Dec. 31, writing:
"It's true!! Kanye and I are expecting a baby. We feel so blessed and lucky and wish that in addition to both of our families, his mom and my dad could be here to celebrate this special time with us. Looking forward to great new beginnings in 2013 and to starting a family. Happy New Year!!! Xo"



Story: celebnmusic247.com