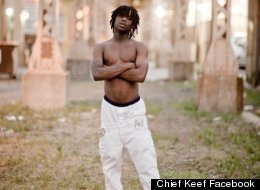 The taste-making Chicago-based music website Pitchfork on Thursday announced the immediate retraction of a video it previously ran featuring 17-year-old rapper Chief Keef freestyling -- at a gun range.
Pitchfork editor-in-chief Mark Richardson wrote that the entire concept of Keef being interviewed at a New York City gun range as part of the website's "Selector" series was "rushed and never should have happened."
"Pitchfork's roots are in Chicago and many of our employees and several contributors live in the city," Richardson wrote. "The horror of the gun violence that has plagued our hometown is something we all take very seriously. Many people have pointed out that this episode could be seen as trivializing gun violence, and we feel they have a good point."
Coleman's slaying -- and recent attacks from Keef on Twitter -- contributed to Grammy-winning Chicago-native rapper Lupe Fiasco's announcement this week thathe will likely retire from the rap world after his upcoming album is released.
Earlier this summer, Keef was signed to Interscope Records, an influential label that, according to the Chicago Sun-Times, may take action on the matter depending on what conclusion police arrive at in the ongoing investigation.
Story: huffingtonpost.com